How to set up a Work Experience placement at the Department of Engineering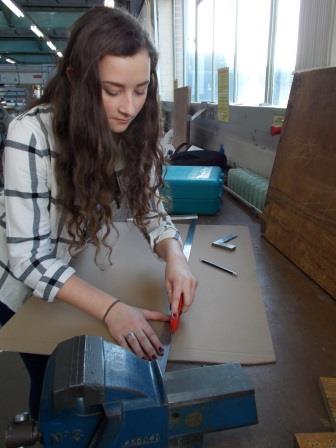 The steps to set up a work experience at the Department of Engineering are a mixture of legal and insurance requirements and planning to ensure the young person is purposefully occupied so they feel useful and enjoy the experience. Work Experience will be the first taste of a workplace for most of the young people who join us. A good plan will tell them how to manage the simple things we take for granted; what is the dress code, how lunch is organised and how to address their colleagues – "Sir" or "Miss" will sound strange in this Department! An example of a combined activity plan and risk assessment is included in this suite of documents.
Where possible, arranging work experience during WEX-week is a good thing. The young people take part in a lightweight version of new worker procedures on their first day, including a safety briefing from the Departmental Safety Officer. In addition, the Outreach Officer is on call throughout the week in case of problems arising. In 2019, WEX-weeks will be w/c 8th July.
A Disclosure and Barring Service (DBS) check, i.e. a check of criminal history, is not necessary for work placements. Most young people will be in busy workshops, offices or labs with plenty of people around, there will be no requirement for lone working. This should be discussed as part of the risk assessment.
If the young person is under 18 and will need access to the Department's computer network as part of their WEX activity their parent or guardian must sign a consent form and confirm that they understand that there are no technical restrictions on our network, users can look at content of any kind. This permission is included in the application form for work experience at this Department.
Electronic copies of all the documents produced for the WEX placement should be sent to
Link to Technician's HR Office email
where they will be kept on file on your behalf for 5 years.