Department of Engineering Outreach Competition for Cambridge Festival
Project Moonbase: Habitation
What do you need for life? Air to breathe, water to drink and food to eat. A source of energy for light, heat and communications, exercise to keep you fit. If humans are to live on the Moon they have to develop ways to meet these needs from the resources of the Moon itself and by recycling materials, gases and liquids perfectly.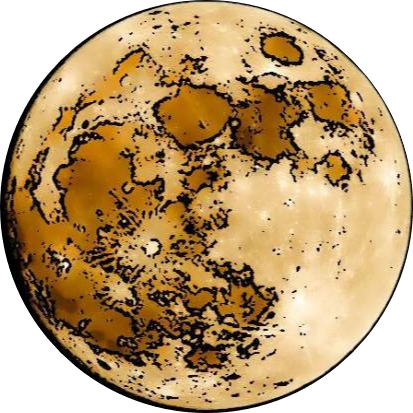 Your task is to design a MoonBase for the Artemis Mission, NASA's return to the Moon You should explain how your design would:
Recycle CO2 into breathable air Recycle dirty water and sewage into drinking water and plant food Feed the lunar settlers Generate electricity to run the MoonBase, for heating, lighting, transport and communications Contain gases and liquids so air and water are not lost to space Exercise the settlers so they stay healthy in a low gravity environment Or you could consider 1 of these needs and create a detailed design to solve the problem   Your design can be in the form of pictures, a model, an illustrated written report, a website or a video. The best entries will be collected into an online exhibition in summer 2021 and an in-person exhibition at the Department of Engineering on Saturday 25th September 2021, covid permitting.
DEADLINE FOR ENTRIES: 4PM ON THURSDAY 29TH JULY 2021
Inspiration
Explore Physics: The Moon Adventure with the Institute of Physics  
NASA has announced plans to go back to the Moon.
These websites explain their plans. What would you do the same? What would you do differently? Project Artemis Apollo Mission 50th Anniversary This YouTube video shows how to make Blue Peter's famous Tracy Island model. Could you adapt this method to make a model of your MoonBase? How would you keep the air in?  
Film: Wall-e
UK rating = U BBFC information Wikipedia information Does this film show perfect closed-loop recycling where all materials are reused?
Film: The Martian
For older makers (12+) UK rating = 12 BBFC Information Wikipedia information   Soundtrack: The Race for Space by Public Service Broadcasting
Technical Details
How to enter
Email outreach-officer@eng.cam.ac.uk to register for the competition and receive updates on the mission. We won't share your information with anyone else or use it for any other purpose and we will keep your email safe on a password-protected University server. If you are under 13, ask your parent or guardian to register on your behalf. Choose a nickname so you can find your work in the online exhibition and you can tell your friends where to look but you stay anonymous on our website. All entries will be online. Email your entry to outreach-officer@eng.cam.ac.uk or email a link to a filesharing site for larger files. Give your email the subject "Moon Settlement Design"  
What to enter
Send us your ideas as: Either: 6 photos of a model, plus 100 words to describe them Or: 2 sides of A4, scanned and filled with anything that fits – but remember, if we can't read it, we can't exhibit it Or: A 3 minute video of a model or a presentation   
Judging categories
Best thought out ideas Best constructed model Best video Best 6 photos and 100 words Best 2 sides of A4 Most practical suggestion Judges choice Popular choice Age categories: Under 7 on 29-7-21, 7 to 11 on 29-7-21, over 11s
Elsewhere in Project Moonbase:
Please take this 5 question audience snapshot survey and tell us what you thought of this activity