---
Back to CUED Health and Saftey Home Page
---
Safe Use of Lasers in the Engineering Department
The Engineering Department Laser Safety Officer (LSO)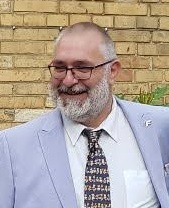 Prof. Tim Wilkinson
Office: Rm 107, Div B Electrical Engineering Building (CAPE),
9 JJ Thomson Av, West Cambridge.
CUED Telephone: (01223) 748353 Mobile: 07879 458561
It is very important for the safety of both laser users and those who are in the laboratory around laser based experiments, that laser safety policy is both understood and adhered to. Please note that this is a separate task that must be undertaken along with the standard departmental risk assessment before starting any experiment involving Class 3b or 4 lasers. This is not an onerous task as long as the rules are followed in a safe and sensible manner.
As a new or current user of an experiment that contains either a class 3b or class 4 laser system, the Engineering Department requires that you undergo the following official laser user authorisation procedure.
****** PLEASE NOTE THAT AN EYE TEST IS NO LONGER A REQUIREMENT FOR LASER SAFETY ******
University Laser Safety Guidance
The University Laser Safety policy is run by the Radiation Safety Office and covers both ionising and non-ionising (ie lasers, UV lamps, arc lamps and high bridghtness LEDs) sources of energy. The British Laser Safety Standards provide a suitable framework upon which to build a suitable laser safety policy. The University Health and Safety Division have produced a series of guidelines and helpful information on their website. This includes the Safe Use of Lasers (HSD013 rev 5) booklet [PDF, 791kB] . This booklet contains information for Departmental Laser Safety Officers (DLSOs), laser users and research supervisors. Contact the Departmental Laser Safety Officer for further information.
The Safe Use of Lasers guide provides basic essential information for working safely with lasers. For additional advice on laser safety please consult your Research Supervisor, Tim Wilkinson the Departmental Laser Safety Officer or the Assistant Radiation Protection Officer (University Health and Safety Division). Section A of the booklet contains information especially relevant to users of Class 3B and 4 lasers, section B gives specific information which may be useful in various applications and section C contains appendices for additional information. Generally, as a minimum, Class 3B and 4 laser users should read section A in addition to local policy and procedure documents.
For any one using class 3b or class 4 laser(s), the following steps MUST be followed.
Check the laser. Is it a Class 3b/4 laser? Is the laser registered? Any laser in the Engineering Department must be registered and risk assessed BEFORE it is first turned on. A registered laser should display an Engineering reference number both on the laser and on the key fob. This reference number is the divisional letter followed by 3 numerical digits ie 'B101'. If your laser is not registered, then it must be registered by completing the laser registration form Adobe PDF or Microsoft DOC and sending it to the Tim Wilkinson the DLSO, who will assign you a registration number.
Get authorised. All laser users in the Engineering Department must undergo the official authorisation procedure and complete an offical laser user authorisation form. This is a multi-stage procedure that will take several days to complete fully so please initiate the process as soon as possible. Here is a rough guide to what must be done:

1) Complete personal and laser sections (including the departmental reference for the laser(s) being used). Leave the risk assessment and local rules reference number boxes blank.

2) Attend the compulsory local new student/postdoc/visitor induction course upon arrival to the Engineering Department. You should have done this as part of the induction process. If you have arrived out of term, then you will have to arrange an induction course with the Safety Office of the Engineering Department.

3) Sign up and attend the next available date for the University Safey Service Laser Safety for Class 3B and 4 Laser Users and Research Supervisors or an equivalent laser training course such as the one run by the Cavendish Labs. Specific laser safety courses are run by the Health and Safety Division on a termly basis. It is mandatory that any users of class 3b or class 4 lasers attend one of these courses as soon as possible. In you are using a UV laser system then you must also register for the next available UV laser and radiation course. See course and briefing descriptions for details and booking procedures. This training should be refreshed every three years.

4) Complete a laser risk assessment, discuss with the DLSO (Tim Wilkinson) about contents and required details. A laser safety risk assessment (and local rules) must be completed, checked and agreed with the DLSO BEFORE the laser is powered up. The laser safety risk assessment should be done in conjunction with a full risk departmental assessment of your experiment. The laser risk assessment uses the NRPB format laser risk assessment form which must be completed by all users of a laser system. There are guidelines to completeing the risk assessment form in the Safe Use of Lasers booklet which should be read before starting the assessment process. Help and assistance for this risk assessment and local rules are covered in the mandatory University Class 3b/4 laser course. The completed risk assessment and local rules must include details of any operational procedures for the experimental system, including setup and alignment. If you are in any doubt or are setting up an experiment for the first time, then contact the departmental laser safety officer. For a basic guide on what to include in a CUED laser safety risk assessement and local rules click here.

5) Complete a full set of Local Rules. Your risk assessment must be accompanied by a set of local rules for safe operation. This document lists the operation of the experiment, any experimental procedures required, training, authorisation and contact details. The local rules are of particular importance where an experiment contains open access to laser radiation without enclosure. Any system using un-enclosed laser beams MUST detail the reasoning behind this in the risk assessment and describe the safe operating procedure for the experimental process within the local rules. For a basic guide on what to include in a CUED set of local rules click here

6) Complete local training procedures as specified in your local rules. This will include initial supervised sessions with the laser or laser based experiments. At no point should an untrained or unauthorised users be left alone to the the laser system. A detailed description of the local training procedures should be included as part of your local rules document.

7) Once all of these steps have been completed then your supervisor should sign off your authorisation form and send it to the CUED DLSO. The DLSO will then complete the process by checking off the steps and signing the form.

8) The user will then be officially authorised to use the described laser(s) or system(s)in the risk assessment and local rules.

9) A copy of the completed Risk Assessment and Local Rules must be placed at the site of the experiment and be ready for inspection.

10) Any changes to the experiment must be stated as an amendment or re-issue of the risk assessement and local rules and be sent to the CUED DLSO.
Local rules for laser installations in the Engineering Department
The procedure listed above is designed to assist in the process of setting up and risk assessing a new or existing laser based experiment or piece of equipment. Please note these rules apply to all of the satellite laboratories around the Cambridge area as well as the main Trumpington St site. This includes sites such as the Whittle labs, Electrical Engineering (CAPE), Graphene Centre, IfM and the Schofield labs.
The following rules apply to anyone who is setting up an system which uses or includes a Class 3b or Class 4 laser or a light source of equivalent power lever (such as UV lamp or high brightness LED). If you are not sure what class your laser or light source is, then contact the departmental laser safety officer to discuss possible classifications. Even if you are using a laser classified lower than 3b, it is worth getting touch to discuss any possible risks or hazards.
Resource list
A list of useful sources of laser safety equipment such as eyewear, filter material, IR/UV viewers, etc. Please contact the departmental laser safety officer or the Health and Safety Division if you have anything to add to this list and we will update it.
Relevant Forms
Further Information for Laser Safety Officers, Research Supervisors and Laser Users
Duties of Departmental Laser Safety Officer (draft appointment letter)
Laser Safety Matters - a newsletter on laser safety issues produced by the National Radiological Protection Board.
---
Back to CUED Health and Safety Home Page
---
Please send comments & suggestions to tdw13@cam.ac.uk

Last content change : Jan 21